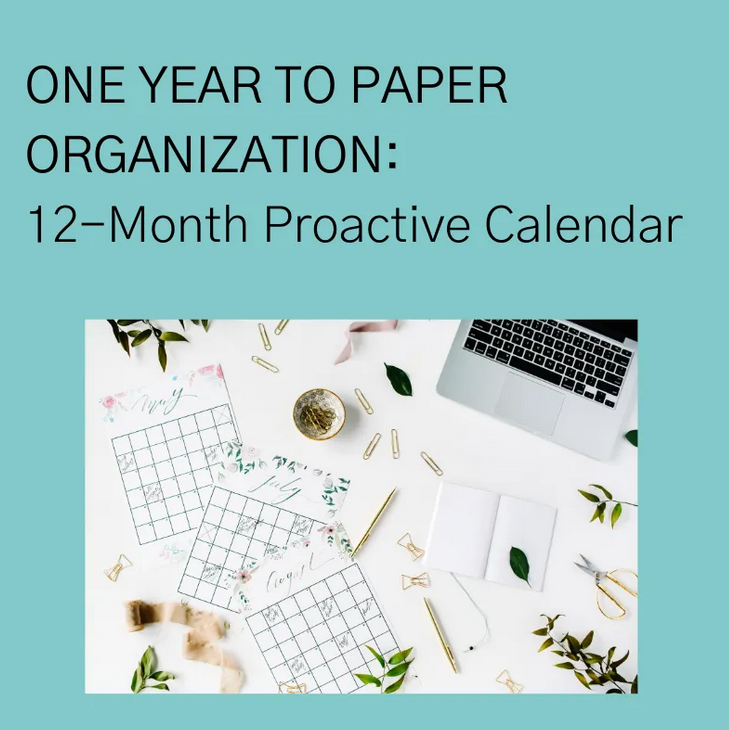 One Year to Paper Organization: 12-Month Proactive Calendar
$14.95
Do you feel overwhelmed at the thought of getting organized? Do you dread tax season? Do you feel stressed during the holidays?
Get organized one month at a time with the 12-Month Proactive Calendar! This calendar assigns you one organizational task per month, with action items, checklists, and tips to support you along the way. By the end of the year, you will be more organized and less stressed!
When you purchase this calendar, you will receive two downloadable PDFs – a color version and a printer-friendly version – so that you can choose which option best suits your needs. This calendar is divided by months so you can start it whenever you want and keep it as a reference year after year!
Get ready to begin a year of paper organization and reduce the overwhelm that paper clutter brings to your home!