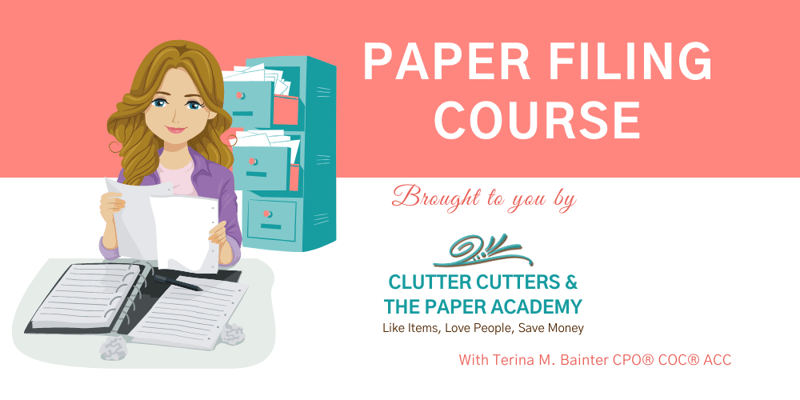 Paper Filing Course
$74.00
This course teaches you how to create a personalized system so that you can organize and manage your papers! You will learn how to trust the system you create and appreciate the how the color coded files show the importance of paper.
Being able to retrieve specific documents quickly and easily gives you confidence, reduces stress, and eliminates the anxiety created by frantic searching (we've all been there!)
Are you ready to reduce the clutter in your home, save time and achieve the peace of mind you've always desired? Sign up today!